Engage via social media to develop relationships that last.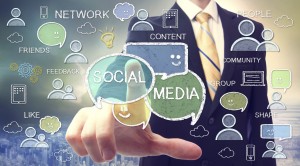 The best time to capture interest on social media sites and forums is when prospective customers or students are already talking about you or a problem you can solve. Unfortunately, finding these opportunities can be tedious and time consuming.
Our social media marketing services save you time monitoring the web to find instances where your product, university, program or subject matter is being discussed and create a list of opportunities to get involved in the conversation and link back to your website.
We also monitor your reputation on social media so that you can get involved if you're mentioned. This gives you the opportunity to build on positive comments and correct the course of any negative mentions.