Build, launch and manage your website effortlessly.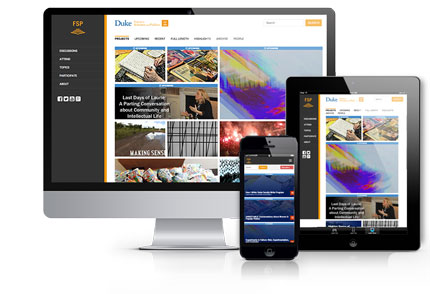 Your website is the digital cornerstone of your public identity. It tells the world who you are and why you are worthy of attention.
Your site is either attracting or repelling potential customers or students. To attract the right customers or students, your site needs to be:
Functional and appealing
Effective and elegant
Simple to manage and enjoyable to use
We collaborate with you to determine your unique needs before taking action. Our design is inspired by your brand and tailored for optimal student engagement, resulting in a website that shines as a functional piece of art while accomplishing your goals.
Learn more about the website design work we've done for clients like Wake Forest University, Duke University, NC State University and others:
Please contact us to discuss additional specialized projects.