Entice students to explore with an engaging website.
Like hundreds of other universities across the country, you've been challenged by the IIE Generation Study Abroad campaign to double the number of students that study abroad by the end of the decade. Reaching this goal can feel daunting
Your budget's been cut, and you have to make hard decisions about student outreach, marketing spend and ever-changing internet strategies. Meanwhile, all the other study abroad sites look just like yours. How are you going to succeed, let alone thrive with increased enrollment?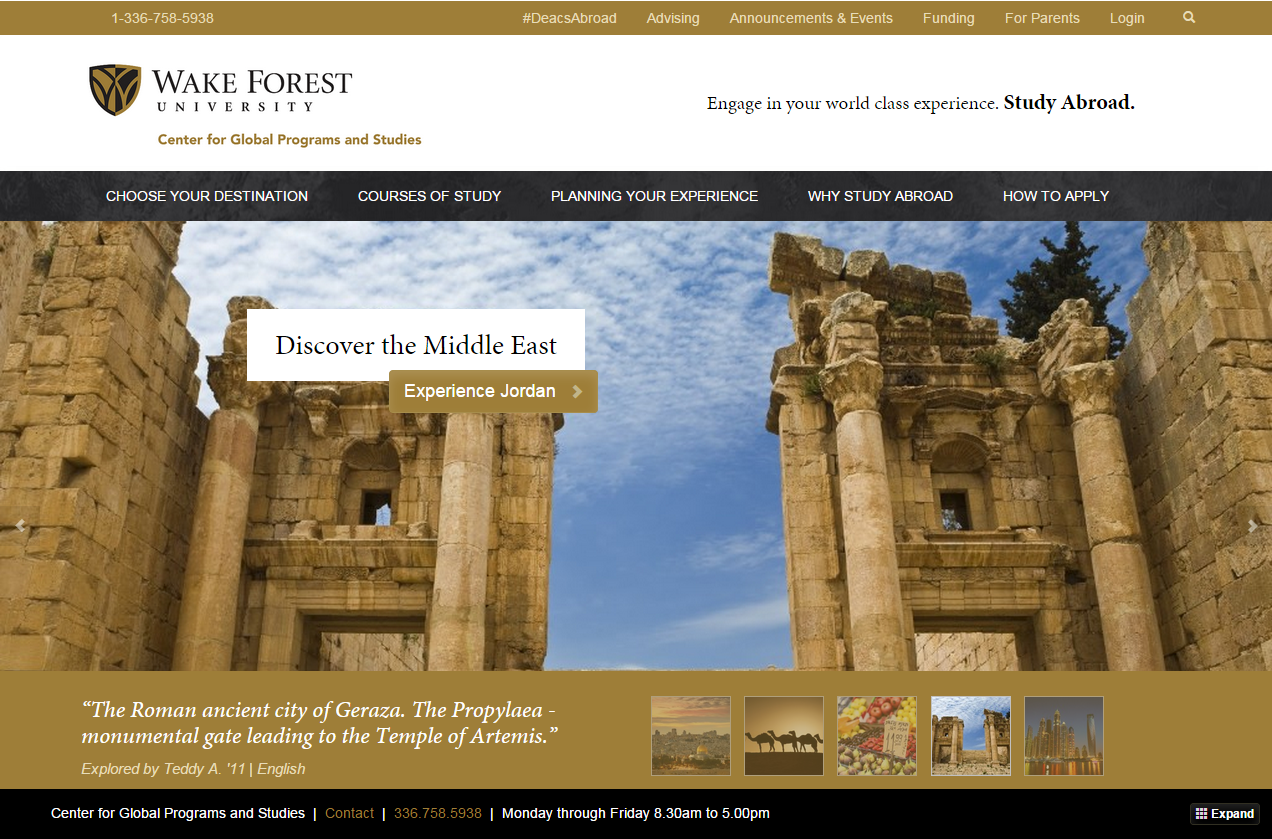 This challenge requires marketing on a whole new level. Verified Studios study abroad websites can help you entice students with visions of immersing themselves in a rich new culture and encourage them to embrace their dreams.
Our work with Wake Forest University to redesign their study abroad website shows that we know the Study Abroad landscape and we'll take great care to tailor your new site design, creating a road map to enrollment goals that matches your needs, your budget and your time-table.