Get results with a website that acts as a recruitment funnel, drawing students in to apply.
Parents and seniors both rated college websites as the most influential recruitment resource by a significant margin.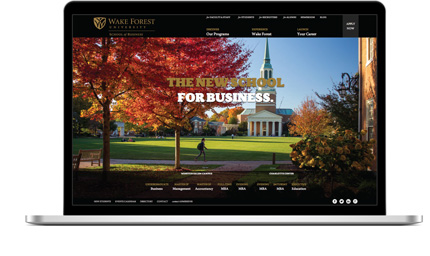 Your college or university needs a high-performance website that inspires, welcomes and impresses students. It needs to simultaneously engage them and stand out from the competition. Verified Studios can deliver.
To create a design plan, we'll work with your team to determine your site's most important goals, whether it's increasing enrollment, improving applicant quality or simply motivating alumni to contribute. Knowing this ensures we'll deliver a goal-crushing site, not just a good-looking one.
We'll identify your unique strengths, analyzing factors like competition, reputation, and student experience to determine what to showcase on your site.
When done, you'll have a new, attractive website that not only exceeds your expectations, but delivers on promises. It will be a site that you'll be eager to show and relieved to manage. A website that makes you proud of your web presence. That's a Verified website.