Overview
North Carolina State University is a large institution with 34,000 students and dozens of programs of study. While the school has a strong reputation, increasing competition and a new emphasis on distance learning encouraged the school to seek a revamping of its websites.
NC State tapped our team when it needed a digital overhaul after undergoing a university-wide re-branding. Verified Studios has worked with NC State for 8+ years in a variety of capacities, and the new multisite solution was the natural next step in a rewarding partnership.
The Challenge
With disciplines in everything from microbiology and soil science to textiles and youth, family and community sciences, the University has an enormously diverse range of subjects, which posed a challenge. The department and program sites needed to be cohesive and follow the overall branding, but still needed to present each student with a tailored experience for each specific program.
NC State mainly needed help upgrading every department's website for a greater user experience for its students and prospects. The solution needed to remain engaging, fully functional and easy-to-use on any device or operating system. Themes should be deployed as multisite instances while being compliant with all major 508 and WC3 standards.
Most importantly, the sites needed to generate measurable results when it came to guiding prospects to key content and driving them to contact, visit and apply. These results would be carefully monitored and analyzed, to ensure success of the overall initiative.
Initial Problems
Needed sites that reflected the new branding strategy.
Needed sites that were effective in student recruitment.
Needed sites that were mobile responsive and compliant.
The Verified Solution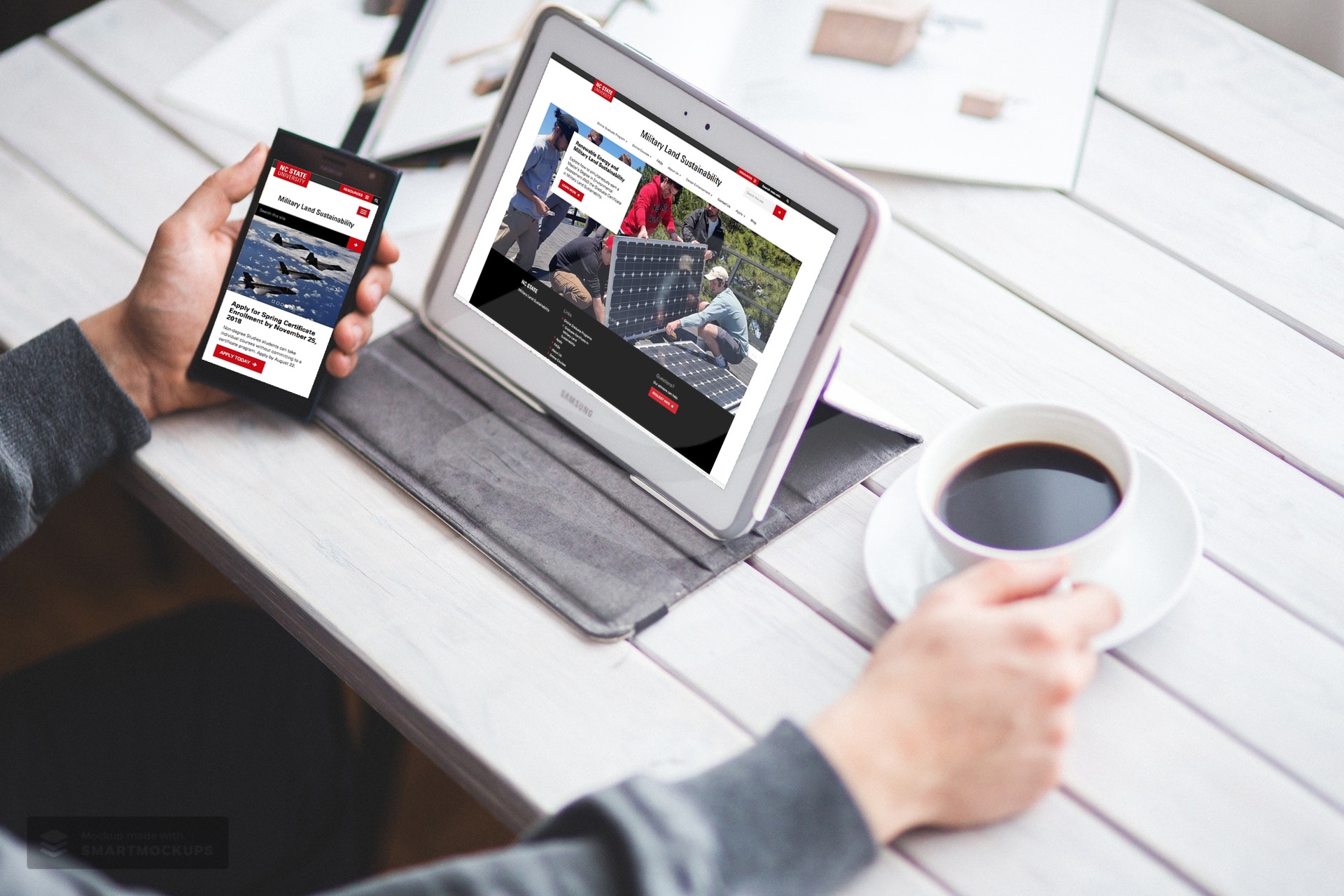 Verified Studios took a multi-phase approach to rolling out the sites. Starting with Phase 1, Verified first deployed a pilot project to build a new site for NC State's Leadership in the Public Sector program. This initiative was based on the idea that audience insights could lead to a more responsive design, which could then be scaled for the other multisites.
In Phase 2, Verified then rolled out a template system across ten programs based on the pilot program, to increase awareness, drive site traffic and increase apply actions. This was combined with some program-level marketing initiatives including Search Engine Marketing and content marketing.
Our Process
Build a pilot program for one website, then roll out a multisite solution using a customized template with insights from the pilot project.
Identify key figures from each department to contribute to each site through careful weekly project management and quality assurance.
Research and test the best student-centered approach to website layout and content to ramp up interest and increase applications.
Analyze and evaluate marketing initiatives and website performance to duplicate results and/or make improvements in future iterations.
The Benefits
Within 6 months of the pilot program launch, applications to the Leadership in the Public Sector program were exceeding expectations by nearly 100%. In spite of higher volume, applicant quality improved by virtue of an average increase in GPA of 0.5 points. Additionally, the Google AdWords campaign managed by Verified Studios led to the lowest average cost per acquisition for student recruitment in the program's history.
In 7 months from the launch of the redesigned program pages, the Statistics program saw 2.1 million ad impressions; 17,000 visits; 1,100 apply / contact / PDF download actions; a 400% Google organic traffic increase; and direct traffic increases of 1300%.
The Future Opportunities
Since the rollout, Verified Studios has been named an NC State preferred vendor and is continuing multisite solutions for 10 more programs. This means the school continues to use this opportunity to streamline its program-level web initiatives.
Through the use of a multisite template, these new solutions can be rolled out quickly, with content migration and marketing being a main focus, rather than the actual site build.
In the future, NC State has the opportunity to quickly and easily rely on Verified for web development and marketing projects, with little time needed for onboarding.
Client Feedback