"Will this Program Get Me the Career I Want?"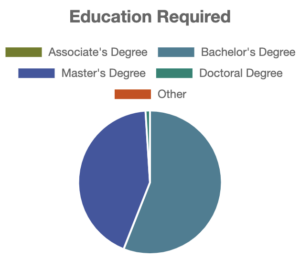 Did you know that 58% of students report that the primary reason they will enroll in a program is the career outcome?
You need to provide data on your website that ties your program, course or certificate to:
Job opportunities
Salaries that justify the investment
Career advancement
Career satisfaction
Today's students want evidence that your program will deliver a return on their investment.
Solutions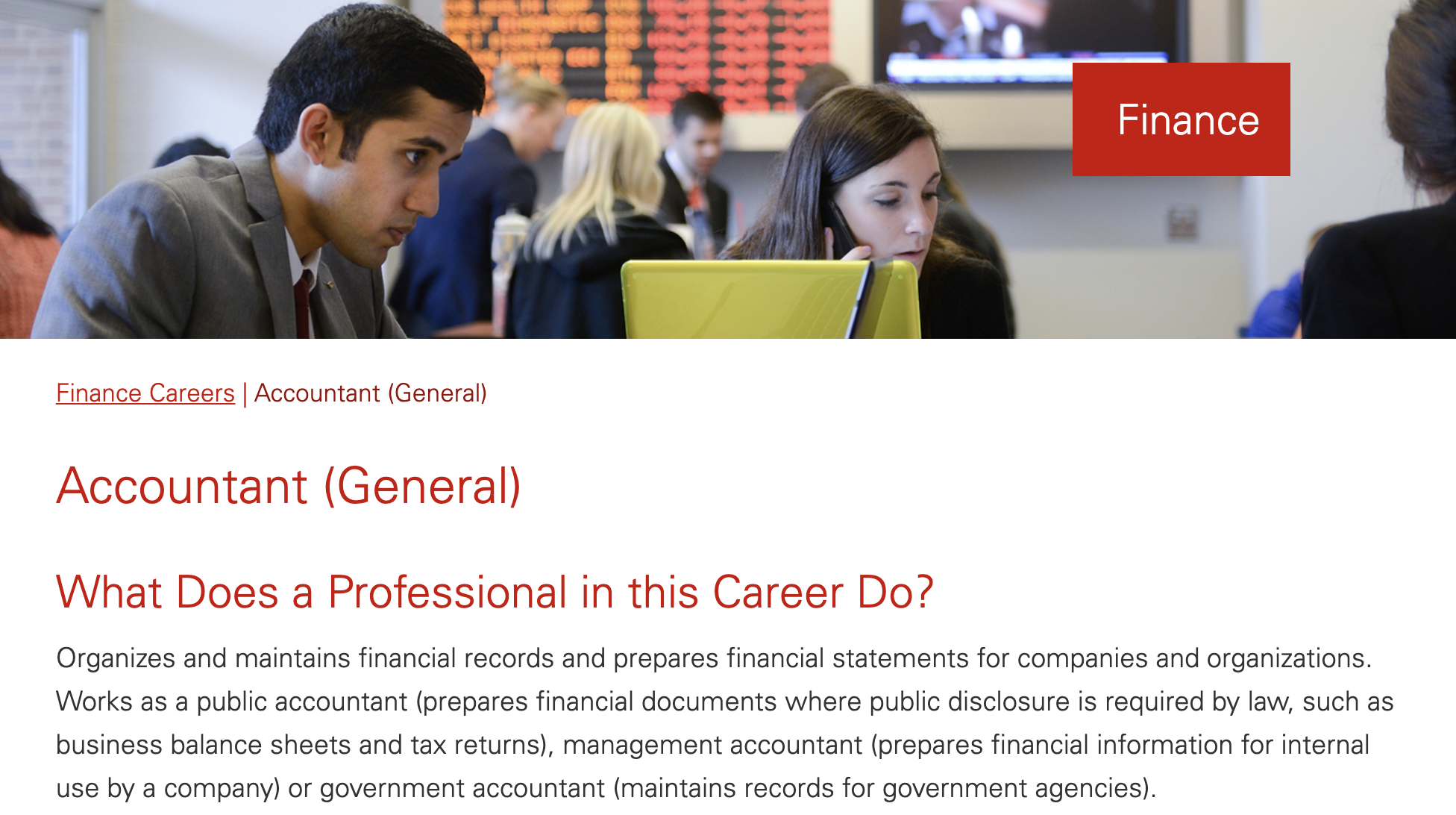 Through dozens of custom projects, building websites and running marketing campaigns for higher ed clients, two important truths emerged:
1) All our clients had very similar needs, and
2) Custom software development projects were very expensive and time-consuming.
Understanding these truths led to a simple solution: we can meet those needs much less expensively and far more quickly using technical solutions rather than custom code.
Our Solutions
Reduce your time-to-solution to days, not the months a custom build requires. Our technology is designed such that any WordPress site administrator can deploy and customize our technology in a day or two. All that remains is adding your program content and mapping your programs to the careers. Verified Studios provides setup and ongoing technical support and keeps the technology up to date, tracking all API updates and other requirements.
The solutions currently under development are:
Academic Programs solution
Career Profiles solution
Careers Ad Server solution
The Academic Programs Solution
Easily spotlight the information students need to feel comfortable committing to your academic programs.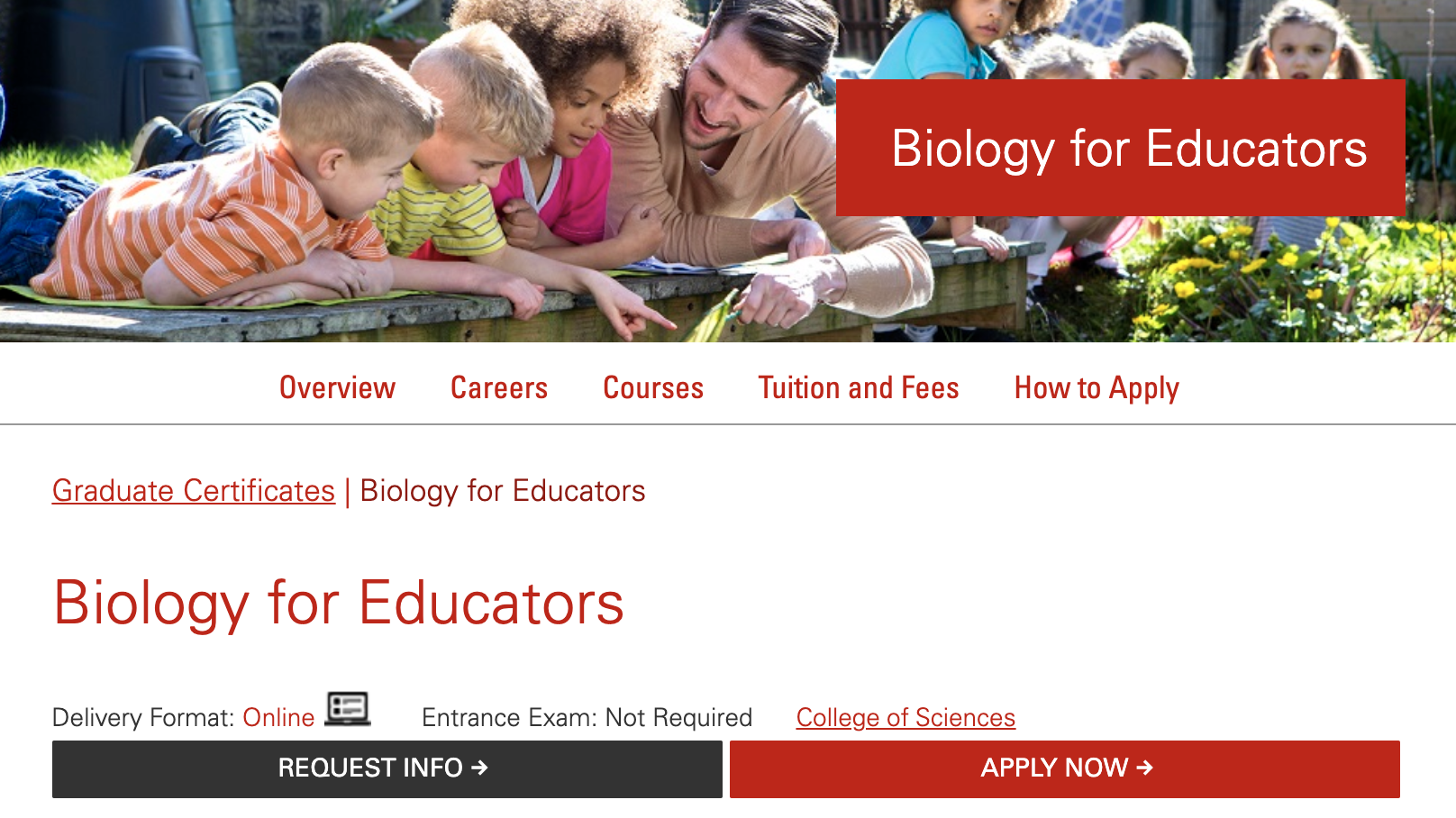 The Career Profiles Solution
Careers outcomes data—on your website, tied to your programs.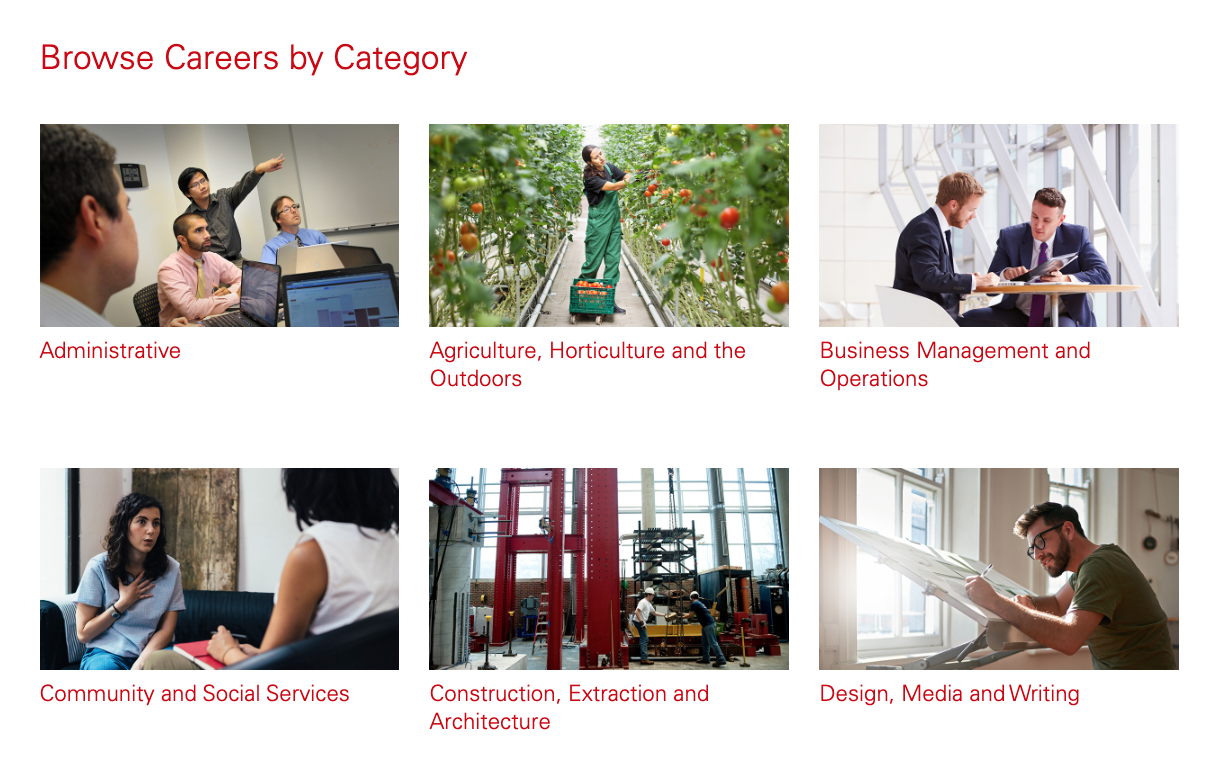 Showcase career profiles complete with compelling data provided by a reputable third party resource. Associate career profiles with your academic programs so students clearly visualize the program-to-career pathway.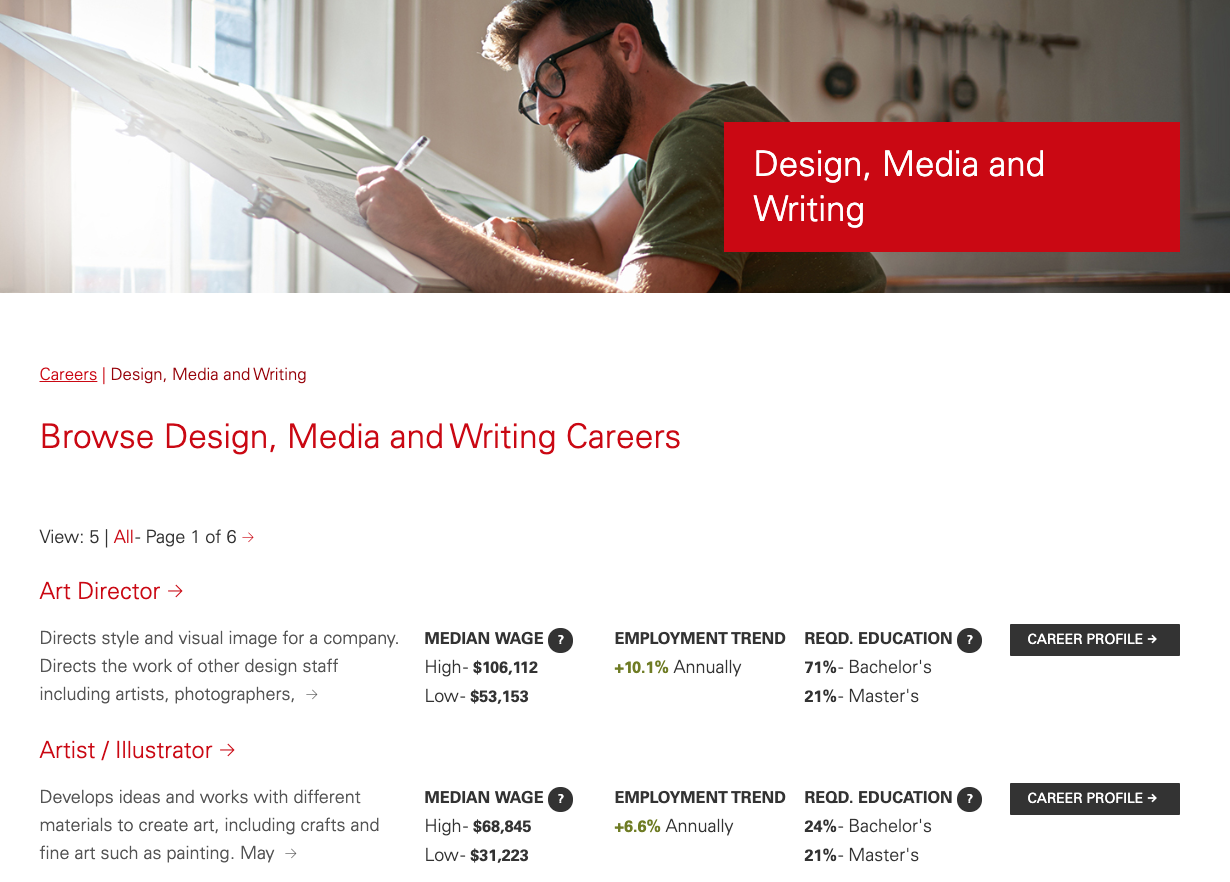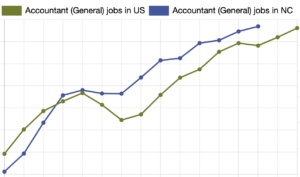 Provide unbiased, current careers data derived from a reputable third-party source to support job demand and salary information, plus skills and education requirements.
Each career profile points students to related programs that provide the credentials, experience and knowledge required for career launch or advancement.
The Careers Ad Server Solution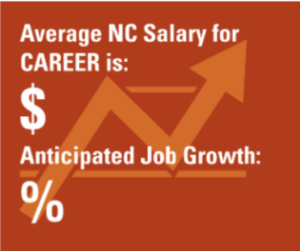 Using Google Adwords in an innovative way, connect careers to your programs through ads.
Leverage relevant, dynamic careers data to make your program's ads stand out from the competition.
Careers data is derived from reliable third party data providers, which means the data is current and supported by the provider, not your higher ed institution.
Services
In addition to technical solutions, Verified Studios provides the following services:
Digital marketing
Copywriting
Career insight research and analysis
Program-career mapping
Plugin deployment
Plugin modification
All of our services are provided by experts well-versed in the higher education industry. Learn more about our team and see why colleges, universities and community colleges turn to us when they need assistance.
Digital Marketing Services
Paid search advertising, when done right, can produce impressive results. When done wrong, it can decimate your budget. Our digital marketing services focus on student recruitment and student engagement campaigns that deliver results.
Copywriting Services
Our copywriters deliver content that engages your intended audience and drives traffic through exceptional SEO and quality content.
Plugin Modification and Plugin Development Services
Expert developers modify or deploy higher ed plugins that solve technical problems quickly and affordably.
Program-Career Services
Academic programs need to be linked to career opportunities in order to compel students to invest in your programs. Verified Studios provides career insight research and analysis plus program-to-career mapping using reliable career data from providers such as EMSI Burning Glass or the Bureau of Labor Statistics.