Is Your Marketing Strategy Getting Results?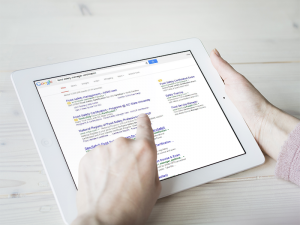 With decades of experience working with higher ed clients, Verified Studios provides the following consulting services:
Higher Ed Marketing Consulting
Higher Ed Organization & Administration Consulting
Marketing Consulting
Are your marketing efforts paying off? What strategies actually motivate students to apply or potential customers to buy?
Your marketing strategy must be:
Effective, providing tangible results
Affordable, resulting in a high ROI
Measurable, so you know what to invest in and what to cut
As a result, everything becomes more effective: advertising creates more visits, websites create more leads, and the quality of leads improves.
Learn more about the marketing work we've done for clients such as Wake Forest University, Duke, NC State University and others:
Work with lead strategist and published author Adam Schultz. If interested, check out his chapter (chapter 11) on higher ed marketing strategy in A Guide to Administering Distance Education. You may also be interested in reading the award-winning paper "Winning One Program at a Time: A Systemic Approach," co-authored by Adam Schultz and Kay Zimmerman (and presented at SXSW).
Organization & Administration Consulting
Formerly a client (and now a Verified Studios partner), with over 30 years in higher education Dr. Rawls' focus today is on helping institutions pivot into a new world. He has extensive experience in serving working adults, particularly in the hybrid and online areas, and he can help you develop and implement the management structure and strategies needed for success today.
Terry has served in every academic higher ed role from lecturer to tenured professor to Chief Academic Officer to President. The common threads across all of these experiences are managing change and creating innovations that support student success.
And these threads have been evident as Terry served as a member of the board of directors of the University Professional and Continuing Education Association (UPCEA), as well as in his role as a peer reviewer for both the HLC and WASC.
For more detail visit  Terry's LinkedIn profile and be sure to check out some of his articles here.
Or better yet, schedule a free 30-minute consultation today to discuss how Dr. Rawls can help you achieve your goals.