Let's determine the best strategy together!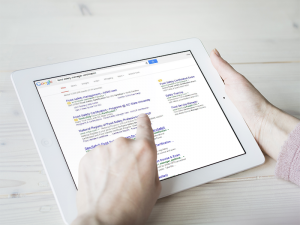 Are your marketing efforts paying off?
SEO is essential. If you don't show up on search engines, you can't engage.
Paid search advertising, when done right, can produce impressive results. When done wrong, it can decimate your budget.
Newsletters, email campaigns, social media engagement… What strategies actually motivate students to apply or potential customers to buy?
We've learned that your marketing strategy must be:
Effective, providing tangible results
Affordable, resulting in a high ROI
Measurable, so you know what to invest in and what to cut
As a result, everything becomes more effective: advertising creates more visits, websites create more leads, and the quality of leads improves.
Learn more about the marketing work we've done for clients such as Wake Forest University, Duke, NC State University and others:
Is what you need not listed? That doesn't mean we can't help. Contact us to discuss additional specialized projects.