Attuned to your needs. Focused on collaboration. Committed to excellence.
The Verified Studios Team
Verified Studios is an employee-owned co-op comprised of higher education marketing experts.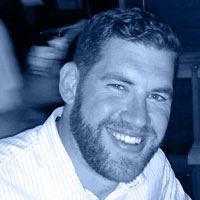 Adam Schultz
Founder & Marketing Strategy Consultant
Adam is a web business revolutionary with 15 years experience in higher education marketing specializing in student recruitment and engagement. His unique blend of go-to-market, design, statistical analysis, systems optimization and business architecture skills lead to sustainable, high impact results.
Adam began his run in the online world building and contributing to interactive campaigns for Fortune 500 companies including AOL, Sony Ericsson, Bayer, Lowe's and Motorola. He rose to Head of Research & Product Development for Market Smart Interactive. He then founded Bold Interactive, a boutique online marketing agency that became what is now Verified Studios. He holds a BFA in design from the University of North Florida.
P.S. Adam is also a published author. Check out his chapter (chapter 11) on higher ed marketing strategy in A Guide to Administering Distance Education, co-authored by Adam Schultz and Rachel Mork. You may also be interested in reading the award-winning paper "Winning One Program at a Time: A Systemic Approach," co-authored by Adam Schultz and Kay Zimmerman.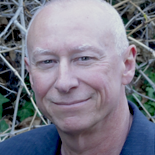 Dr. Terry Rawls
Organization & Administration Consultant
Formerly a client (and now a Verified Studios partner), with over 30 years in higher education Dr. Rawls' focus today is on helping institutions pivot into a new world. He has extensive experience in serving working adults, particularly in the hybrid and online areas, and he can help you develop and implement the management structure and strategies needed for success today.
Terry has served in every academic higher ed role from lecturer to tenured professor to Chief Academic Officer to President. The common threads across all of these experiences are managing change and creating innovations that support student success.
And these threads have been evident as Terry served as a member of the board of directors of the University Professional and Continuing Education Association (UPCEA), as well as in his role as a peer reviewer for both the HLC and WASC.
For more detail visit  Terry's LinkedIn profile and be sure to check out some of his articles here.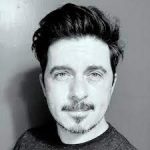 Mark Branly
Technology Consultant & Developer
A technical whiz with an eye for UX, Mark has worked in web design and development for 20 years. His robust skillset combines development of complex backends, content models and services integration with the design of refined user interfaces that make products usable. As the previous co-founder and COO of Registered Creative, a marketing creative agency, Mark has extensive experience helping clients find effective digital strategies and developing the technical tools necessary to achieve their business goals. Mark holds a BS in computer science from NC State University.

Malic Vann
Developer & Digital Marketing Strategist
Malic is a software developer and marketing professional with deep knowledge of digital marketing and extensive experience in strategic planning, SEO (technical), paid search (SEM), retargeting, display advertising, social media marketing (paid & organic), email marketing, marketing automation, content syndication and account based marketing (ABM). Holding a successful track record developing and executing multi-channel campaigns that maximize traffic, deliver results, increase pipeline and drive new business growth.
Malic's specialties include technical implementation, SEO, SEM, PPC management, analytics, email marketing, marketing automation social media marketing, B2B and B2C marketing, content marketing and marketing technology. Malic holds a BS in Computers and Information Technology from ECPI University.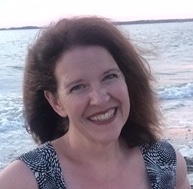 Rachel Mork
Agency Manager & Senior Content Manager
Client savvy and deadline driven, Rachel consistently manages teams and delivers intentional copy that captures its proposed audience. Rachel produces and manages content for higher education markets with a focus on the three C's: clear, concise and compelling. Leveraging her background in marketing, she has worked with higher ed clients as part of the Verified Studios team for the past 8 years. She holds a BA in political science from the University of Minnesota.
Careers
Interested in working for Verified Studios? Contact our team. Include your resume with a cover letter, salary/rate information and earliest availability.