Overview
Duke Medical's Pediatric Health division faced a challenge: too many incoming patients required specialized care that Duke alone could not provide. The task of managing these patients out to community providers had become a near full-time job for staff members who had more pressing work to do. Worst of all, some patients' wait times for referrals were stretching past hours into days.
The Challenge
The team at Duke Medical needed an online solution to move these referrals forward without taking valuable time out of their day while still providing the best service to those in need.
They needed a responsive, user-friendly and comprehensive solution with access to information and contacts for outside and in-network providers.
Initial Problems
No efficient way to automate incoming patient referrals.
No online presence for community provider information.
No plan for how to solve the problem with execution.
The Verified Solution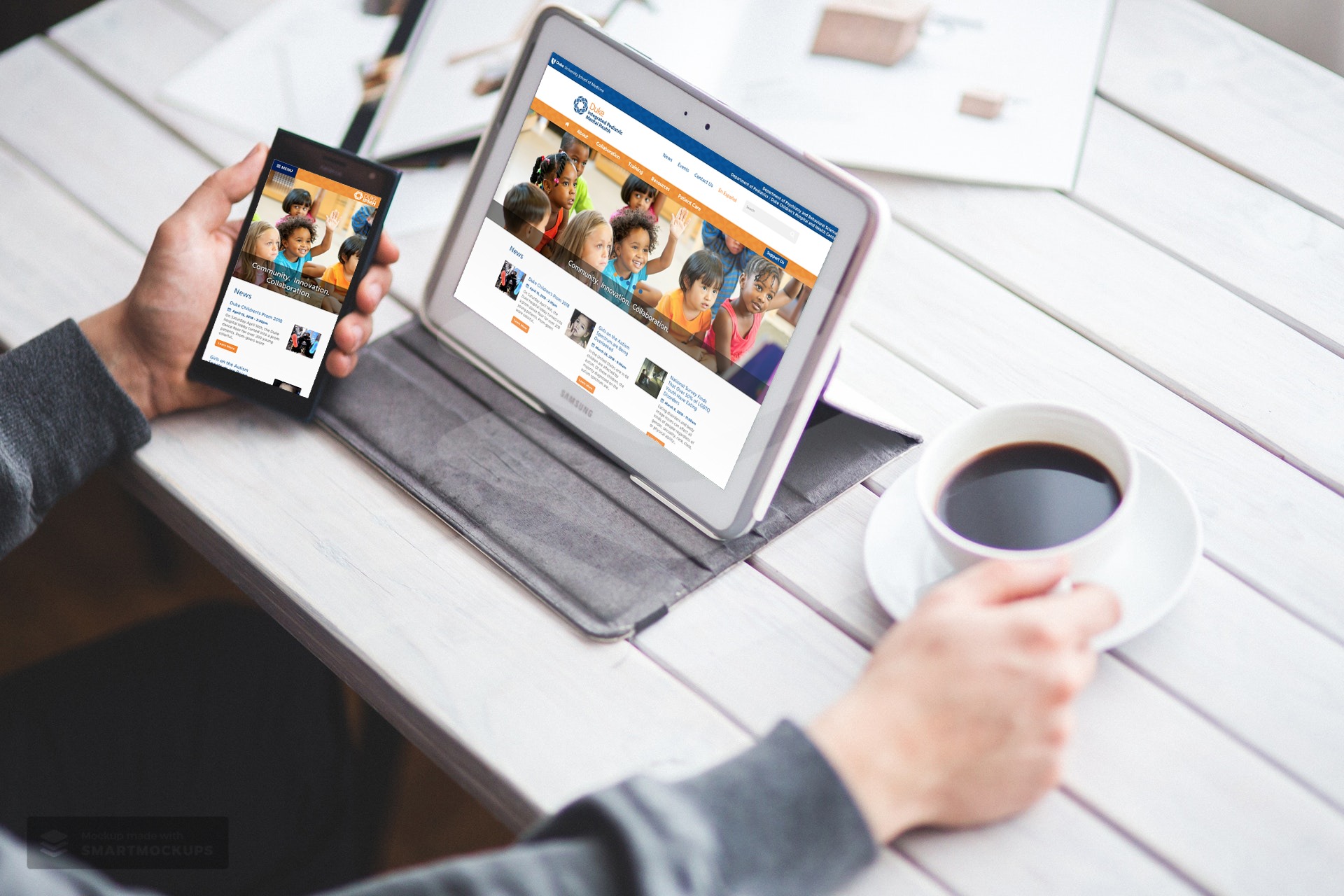 Verified Studios built a referral database for providers to connect with and track critical information about community providers, coupled with an application to enable those providers to take ownership of their profiles and update vital information themselves.
Although talented coders often seek to build their applications from the ground up, some of the most successful projects are those that are built on a stable, robust and time-tested foundation. Drupal (7.3x), known to many as the most extensible and favored of three popular Content Management Systems (CMS), is such a foundation, and so much more than a CMS.
With the many devices used by the Duke Medical staff, the site needed to work flawlessly and be responsive on both tablets and smartphones.
For the Referral Search database to deliver results to the administration offering it, the providers featured in it, and the doctors and medical staff using it, the database needed to be able to go beyond just simple search and content stored in accessible tables.
Based on a study of the needs of referring doctors, Verified Studios worked collaboratively with Duke to determine frequent searches, such as Specialty, Zip Code, Range of Patients Seen, and Insurance. Our development staff was able to tap into Drupal's large array of function libraries for development efficiency and project velocity.
Our Process
Design and build out the database in Drupal CMS.
Ensure all providers are listed with full information.
Make it easy for patients to get access to healthcare.
Monitor efficiency of database and wait time decrease.
The Benefits
The site's simple, brand-compliant interface can be accessed seamlessly from all Duke Medical sites. It fulfills the clinic's vision to provide a brand new online service that previously required multiple steps, both on- and off-line, as well as to continue providing customer best practices and adhering to vital security protocol issues.
In this case, the referrals are both made securely by staff and retrieved securely by the patients requesting them. Emails and sensitive information are never at risk, as they are both purged immediately upon retrieval.
With the delivery of the first ever Duke Mental Health Referral Database, the staff at Duke Integrated Pediatric Mental Health no longer must scramble when looking for a provider's information, current address, speciality or up-to-date insurance parameters. They no longer must keep, file, share and remember the contents of various websites, books, phone books and shared calendars to find mental health providers' and clinics' information to make recommendations. Now, they can look in one secure, easy-to-access database.
Because they can find this information faster, they can deliver it to the client faster, resulting in a better overall experience for not just the patient, but the employees as well.