Eliminate stress from projects large and small.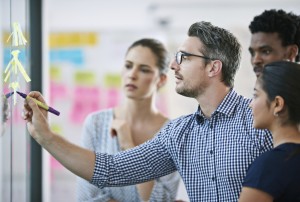 Verified Studios provides comprehensive end-to-end project management, following established best practices in communication, collaboration and progress reporting to deliver effective results on time and on budget.
Communication
You will be assigned a senior project manager who will oversee the entire project from kickoff to completion. Weekly check-ins and daily posting of progress ensure smooth communication throughout the project.
Collaboration
A clear and actionable project plan is delivered and discussed at project kickoff. Project progress is available, accessible and fully collaborative at all times. We determine reasonable feedback timelines and any concerns are addressed promptly to keep the project on track.
Delivery
We pride ourselves on delivering projects on time and on budget. We supply documentation and launch support to ensure smooth transitions.